When you are in the market for a used car or a brand new Nissan here in our beautiful State of Washington you possibly come along two question: "Can I afford to purchase a Nissan or should I rather lease one?" Washington The options you'll be able to find at any car dealership in the Puyallup, WA or Fife, WA area can be indeed confusing. Therefore, Tacoma Nissan, your Nissan car dealership for the areas around Olympia, Auburn and Gig Harbor did create this helpful guide, which should help you to decide which option is the right one for you.
THE DIFFERENCE OF LEASING
When you lease a vehicle, it's yours during a set amount of time as you pay a portion of the car's value every month. That way, you're spending money the time you use the car.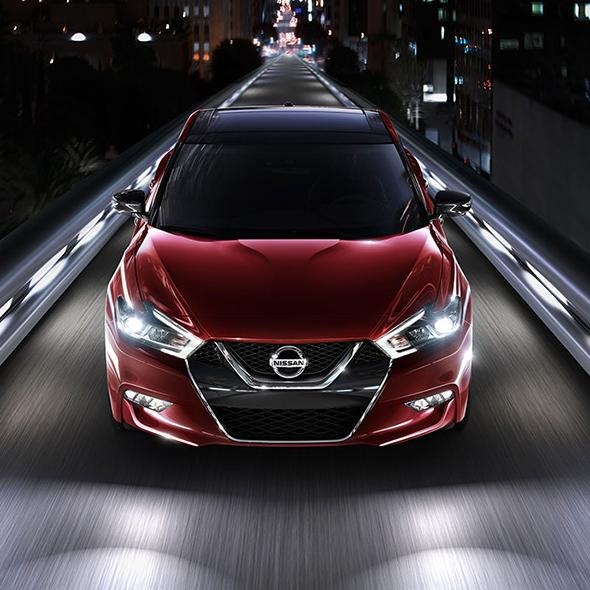 BUYING A CAR, TRUCK OR SUV
When one buys a car, you'll be paying for the complete cost of a vehicle. Some people have the ability to pay upfront, while most of us will likely need to start monthly payments to repay a car loan – Although you may pay in monthly installments, you still pay the entire price of the car.
BUYING
LOAN ADVANTAGES
Buying a new Nissan vehicle can be a good investment. When you take care of your vehicle, maintain it frequently and use OEM recommended service intervals and parts during service reminders, you may not need to worry about buying another car for years. Also very often, older Nissan models will maintain very good residuals and you perhaps will be able to sell it for a great price, when time has come to decide for a new car. Since there are no mileage restrictions, you can drive and use your car as much as you want. Another advantage is that you can customize your car with accessories and aftermarket performance parts to make it your own.
AUTO PURCHASE – WHO OWNS IT
When you have paid in cash for it and did not use any 3rd party financing the car is your. If you've financed the car, your band and lender will require most likely monthly payments with or without a down payment. When you are falling behind with your payments, your car would be subject to repossession.
LOAN UP-FRONT COSTS
Most likely, when you decide on financing your new vehicle the lender or bank will require an initial payment from you. This amount is usually calculated according to your credit score and other credit history factors. When you have an old vehicle, free and clear of any payments to a bank or lender and you decided to trade this one in, the trade-in value can be used as your down payment.
FUTURE VEHICLE VALUE
You possibly have heard this: "When you are driving your new car from the lot it already has begun to depreciate." The best tip we can give you is to maintain your car during your time of ownership. Make sure you a re using licensed Nissan service department, using genuine certified parts for maintaining the vehicle.
END OF LOAN PAYMENTS
The lending institution you borrowed from will send you a Lien Release after you paid the certain amount you'd borrowed. This Lien Release is your proof that the vehicle is yours now.
LEASING
LEASE ADVANTAGES
When you decide on leasing a car you'll notice – it is much cheaper than purchasing it. The reason here for is that you're only paying a usage percentage of the price. Another convenient factor is, when you are getting ready to look for your next new Nissan you won't have to worry finding a new buyer. The Dealership, in our case Tacoma Nissan here in Washington State will take it back from you. Leasing is for you, when you like to have the newest gadgets in your new vehicle. Also when you are fan of new updated and face-lifted Nissan models, you will have the opportunity to upgrade more frequently than when you would have purchase a car.
AUTO LEASE – WHO OWNS IT
The leasing institution will retain ownership throughout. You're essentially renting the new Nissan vehicle from them. In your contract is stated that you're using the car for a certain amount of time in exchange for a monthly set amount of money.
LEASE UP-FRONT COSTS
Leases not always require a down payment, but more like you'll have to pay the first month's lease payment along with a security deposit and acquisition fee. It's very likely to lower the amount of your monthly lease payments by increasing your initial down payment.
FUTURE VEHICLE VALUE
Since you don't own the car, you will return your leased car at the end of your lease contract. Make sure you pay attention to any mileage restrictions the contract had stated or wear and tear guidelines. You need to know that excessive use will cost you extra $$'s when you return your car.
END OF LEASE PAYMENTS
When you are the lease-end term, you usually just return the vehicle to a dealership. The contract is done and when there are no major issue with wear and tear or mileage restrictions on the car you walk away, with no obligation to lease or purchase another vehicle. When you think that leasing a new Nissan is an option you might want to discover and ask our Tacoma Nissan Team of Business and Finance Managers.